I'm not a big fan of Madrid…I didn't see much of it, but here is the deal. I've just had the worst couchsurfing experience in the world.
To be honest, I've waited to write about this as the experience was more than a little traumatizing. As my host in Germany said when I told her I'd just had a terrible experience "You look like you can take care of yourself," and I can, but this kind of thing really affects you in a psychological way. I'll explain.
As I've written about previously – I'd spent nearly all of my money to get the flights to get me to a job in North America and then found that the job was gone. I'd decided to go anyway since it didn't seem likely that I would find a job in Morocco and I hated to just let the flights go without me since they were non-refundable.
So, saving money was key. Up to this point, I'd had nothing but wonderful couchsurfing experiences. So, I posted on the Madrid SOS Couch forums that I needed a couch. I was also looking for a ride share that would get me to Frankfurt for my flight to Dublin for my flight to Quebec. This was really seat of the pants, no money travel. My funds in my bank accounts were gone and I had no credit cards and very little cash.
A guy called 'Big Man' posted on the SOS forum that I could stay at his place. He came across as a generous couchsurfing soul and told me that even though he wouldn't be there, he would leave his key under the mat. He gave me easy directions to his place, told me that I could help myself to the beer in his fridge and the whiskey on his counter, gave me his wifi code and told me he would arrive about 10 pm. Once again, I was in awe of how awesome the couchsurfing community is. So in awe, in fact, that I neglected to look that his profile had been created that day, that he had no feedback, and that he didn't list his real name anywhere, even signing his CS messages to me as 'Big'.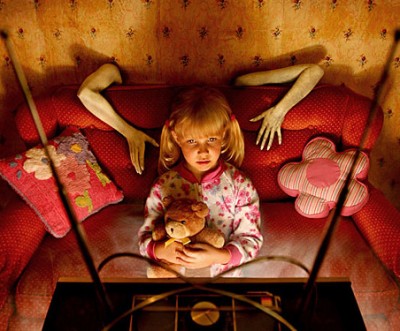 I am totally responsible for everything that happened because of my negligence in looking closely at his profile.
I arrived at around 5 pm, went to Big's place in central Madrid. As he had said, he had left his keys under the door for me. Then I tried to take care of my paypal account which had been suspended with about $300 in it because I'd used it in Morocco and I tried to figure out how to get to Frankfurt. Paypal kept sending me automated responses and I had no luck finding a ride to Frankfurt either. I opened one of my host's beers and thought about how at least I had found a cool host in Madrid.
Big arrived back around 11. I saw immediately why he had made his name 'Big Man' as he was a big, muscled guy. I asked what his name was and he just said 'Just call me Big' – he said it in a kind of aggressive way and the first alarm bell went off in my head. Next he grabbed the whiskey from the counter "Why haven't you drank any whiskey?" he demanded. I explained that I'd had a beer and that was fine, but it wasn't fine with him.
"We are going to drink whiskey!" he said. He then poured us both a drink. I watched carefully and made sure he drank first – suddenly I was very cautious. As a host, he was demanding I drink with him and while I thought this might just be Madrid bluster, I had a pretty awful feeling. Soon, he was pressuring me to finish my drink and then refilling it – all the while he was drinking heavily.
I began getting up to go to the bathroom, dumping my drink in the sink, in plants, anywhere. I was stowing things in my bags and very thankful that I traveled light. All of this was done on the sly since 'Big' had turned pretty aggressive. I had to tell him to stop touching me a few times, but he kept coming back, grabbing my leg, putting his arm around me.
By this point it was nearly 1 AM. I was in a strange city and didn't know where the nearest hotel was. Big poured more whiskey and slurred "Aren't you drunk yet?" Then he demanded we play a drinking game – just he and I. I told him I don't play drinking games and got up to go to the bathroom again, gather my wits, dump yet another drink, and try to figure out what to do.
I came out of the bathroom, turned from the hallway to the living room and found 'Big' standing in front of his big screen television with his cock in his hand. Behind him was some hardcore gay porn he'd put on. "Come on, come suck this dick," he said.
I didn't say a word as I walked towards him. I just grabbed my bags from where they were sitting next to his couch, turned and walked out of his apartment. The whole time, I was afraid that this massive dude was going to grab me, try to rape me, or even kill me. As I walked out the door, I heard the television get shut off and he shouted "Come back, where are you going? I need you!"
Seriously, he shouted "I need you!" As I walked out of his building 'Big Man' was standing on his balcony sobbing. "Please come back, I'm sorry, I need someone to hold tonight." In a way it was gut wrenchingly sad, but at the same time it was incredibly frightening.
I walked through Madrid until I found a cheap hotel. I told the night clerk that I was tired and needed to go to an ATM in the morning and would settle the paperwork. There was no wifi connection for me to report 'Big Man' on Couchsurfing.
In the morning, I overdrew my bank account to get $250. I paid my hotel bill and found a cyber cafe to report 'Big Man'. His profile had already been deleted. I contacted the Madrid CS Safety committee and they told me that this had happened to about a dozen other travelers and it was always the same – new profile, no feedback, SOS couch. They already knew his address and had posted it previously in the safety board. They said they would post it again.
And there it was. My couchsurfing nightmare. The fact remained though, that I needed to get to Frankfurt, Germany.
I wanted to try my luck hitching from Madrid,so I showered, grabbed my bags, and took the train to a gas station near an onramp that an online source said was good for rides. Nothing. Not a single lift.
I went back to the metro and took the train to the long distance bus station where despite the 20 bus companies there, none were going anywhere but Barcelona before the next day. Barcelona was an option, since I could sleep on the overnight bus, but by this point I just wanted out of Madrid as soon as possible.
I didn't bother to take a single picture in Madrid even though from Big Man's balcony where I was able to watch other creepy Spanish guys picking up ugly transsexual prostitutes. Interesting, but gruesome and taking a picture didn't occur to me. After my encounter with 'Big', all I could think of was getting away from Madrid.
So back to the bus station where a bus to Frankfurt was going to run me about 140 Euros.
Fuck this, I thought. I've had enough. So I took the Metro to the airport, looked at who was flying to Frankfurt. I caught a Spanair Flight at 6 pm to Frankfurt. 190 Euros. So 50 Euros more than the bus, worth every penny. Thanks banks. Of course, I also needed to pay my overdraft fee later.
The flight was a couple of hours of sleep and a white bread and cheese sandwich. No charge, but honestly it was like jail food from the Shelby County Jail in Tennessee but no kool aid to go with the sandwich. Of course, the passengers on the plane were better company than the inmates in Tennessee.
Actually, to be fair, I've said that this was the worst couch surfing experience ever, but since that time, I've heard some stories that were worse. The moral – do your homework before you accept a couch!
(Originally posted 18 May 2009)